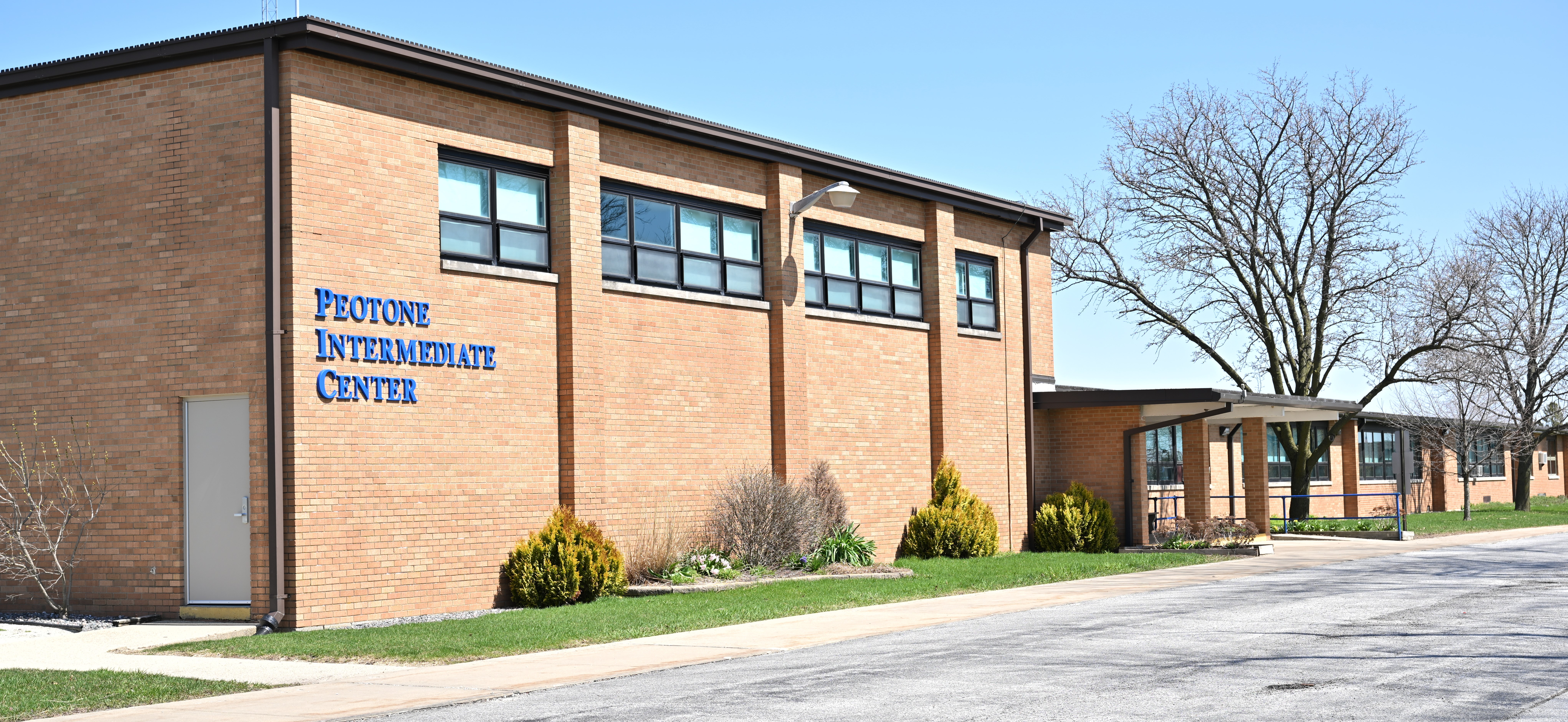 We are GROWING GREATNESS for the 2023-2024 school year!

Peotone Intermediate Center serves the families of Green Garden, Peotone, and Wilton Center in grades four and five. Our enrollment for the 2022-2023 school year is approximately 160 students.
Our PIC staff establishes classrooms that are supportive, caring, and academically robust. This environment includes learning activities to help students learn from their teachers as well as each other. Students engage in lessons that prepare them to be active, responsible, and reflective members of their community.
We foster relationships and meet the individual academic needs of our students with a research based curriculum. We continue to explore technology –based learning opportunities that prepare students for the future. Other subject areas such as art, music, and physical education contribute to an enriched learning environment. We appreciate a strong partnership with families and strive to prepare students for success in all future endeavors.
It is our hope that you find our website helpful and visit often for updated information as it pertains to Peotone Intermediate Center and Peotone District 207U as well.
Mrs. Jennifer Tekiela - Principal
SCHOOL OFFICE HOURS: 7:15AM - 3:15PM
SCHOOL DAY: 7:45AM - 2:20PM
SUMMER HOURS: 7:30AM - 3:00PM (JUNE 1 - AUGUST 11)
EARLY RELEASE SCHEDULES
ABSENCE HOTLINE - 815-469-5744 Press #1